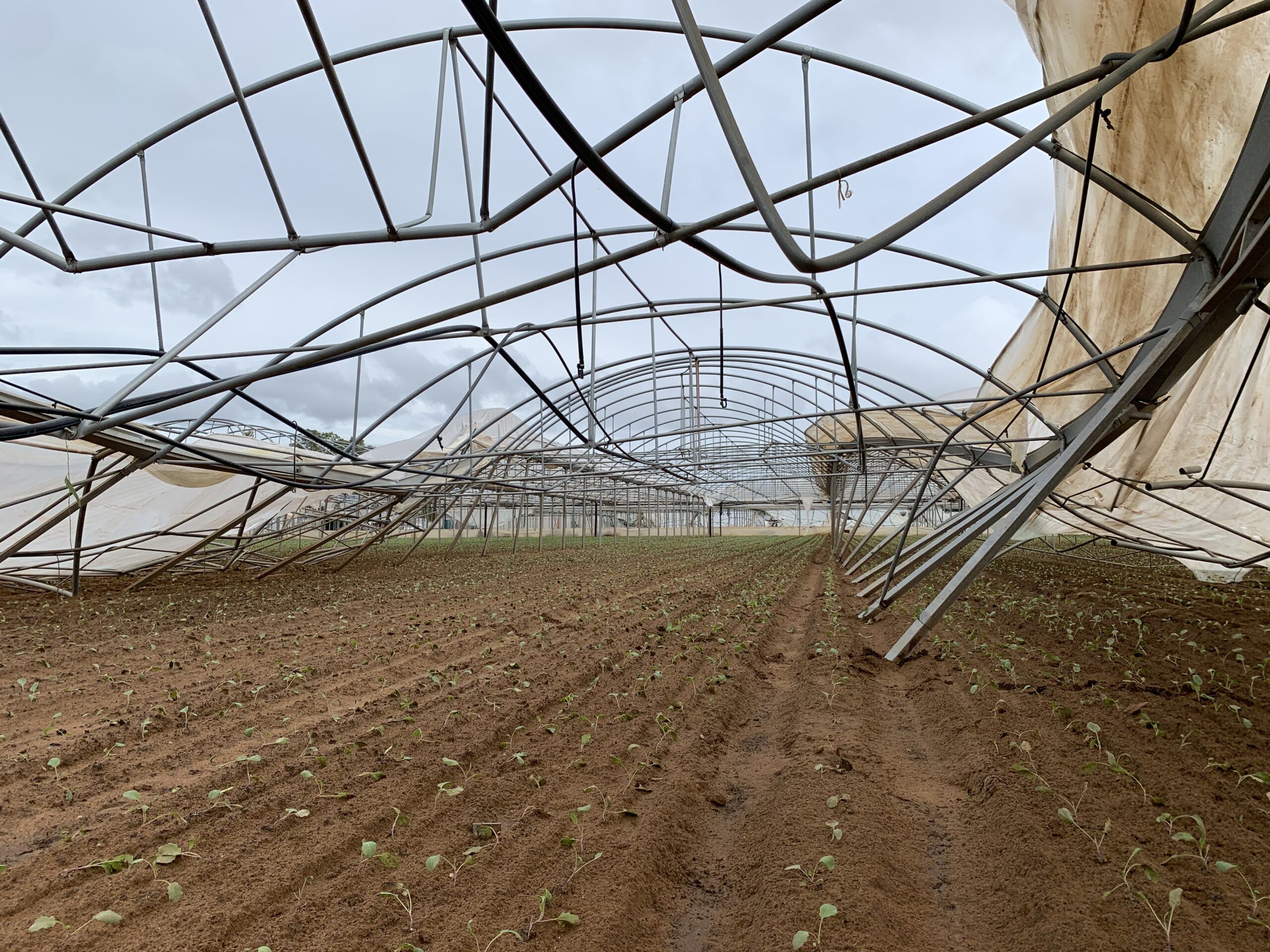 Gartenbau-Versicherung draws up claims balance for the year 2022
For the second year in a row, Gartenbau-Versicherung can look back on a claims year that was clearly above average. More than 50 million euros were paid out to the members of the insurance association or are still available – to a lesser extent. Because the shortage of materials and tradesmen continues to cause delays in many places. The claims ratio in direct business was 69 %. Every fifth member company reported a claim in 2022.
In fact, more money was paid out for storm damage than the members had paid in for this risk. The storm trio Ylenia, Zeynep and Antonia alone, which swept over Germany, France and the Netherlands for several days in February 2022, caused almost 1,000 claims totalling 11.2 million euros. Another regional focus was the Italian west coast, which was hit several times in the summer by severe storms, including tornadoes. Here, too, claims payments ran into the millions – 4.7 million euros were due for the largest single event in mid-August 2022 alone.
After storms, hail was the second most frequent cause of damage in 2022. Especially in France, many panes of glass were broken, for example around the densely populated horticultural centre in Orléans. 7 million euros were incurred for hail damage in France in June alone, of which almost 5 million euros for the event near Orléans.
But it was not only natural events that caused high payouts. In Germany, most losses in 2022 were caused by technical failure or quarantine pathogens. The Jordan virus ToBRFV, for example, hit several German tomato farms with claims in the six-figure range.
In view of the last two claims years, Chairman of the Board Christian Senft emphasises the successful internationalisation of the specialist insurer: "The last two years have once again shown how important it is to have a broad regional spread of our members. Only in this way can we also offer affordable and good protection in climate change." In 2022, the first members in Poland signed contracts, which means that Gartenbau-Versicherung is now active in a total of 8 countries.
Due to the strong growth abroad, Gartenbau-Versicherung was also able to further ex-pand its qualified teams for claims processing outside Germany in 2022. "A claim in Alsace is handled just as quickly and professionally as in neighbouring Ba-den," emphasises Senft. "Because our high standards of service apply everywhere, and we help every member in an emergency quickly, competently and personally. According to the feedback we receive, this worked out excellently again in 2022."
At the same time, this claim is also the guiding principle of a digitalisation project that will start this year, Senft further explains. This is because the claims process is to be reformed in order to at least ensure the very high satisfaction of the members in the future and at the same time become even more efficient internally. "Our first goal is to become even faster and better for our members. This also applies to extreme events, which are becoming more likely due to climate change. In addition, our teams at head office and in the field should have more time to use their human qualities in advising and personally supporting our members. We are setting an important course for this this year," Senft summarises.